01 May

Focus on learning, not training!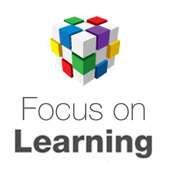 The word 'Training' indicates stuffing into people the skills from outside-in, when actually we should be developing people from the inside out, so that they can achieve their own individual potential – what they are most capable of and strong at doing, rather than what we try to make them be. Learning describes a person growing whereas 'training' is merely the transfer of knowledge or skill for organisational gain.
Training is about the organisation but Learning is about the person.
Training is something that happens at work. It is mostly perceived as a chore which people do because they're paid to. Learning is something that people pursue by choice at their own cost in their own time. The word 'learning' is significant: it suggests that people are driving their own development for themselves, through relevant experience, beyond work related skills and knowledge and processes. 'Learning' extends the idea of personal development (and thereby organisational development) to beliefs, values, wisdom, compassion, emotional maturity, ethics, integrity – and most important of all to achieve and fulfill their own unique individual personal potential.
People respond to appropriate learning because they want to; because it benefits and interests them; because it helps them to grow and to develop their natural abilities; to make a difference.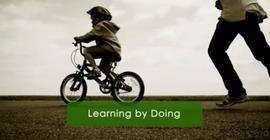 Why traditional training methods no longer work?
In a faltering economy where managers and leaders are challenged by stretched budgets and shrinking teams, traditional leadership training is no longer working. The 'talk and chalk' model is failing senior business leaders under pressure to deliver results in a market that requires innovation and creativity to remain or increase competitiveness.

Too often leaders and managers have experienced poor training offerings, prescribed and dull PowerPoint based sessions which have left them bored and uninspired. Poor offerings rely heavily on theoretical teachings, and have a prescribed format which is wheeled out time and again, regardless of the audience. They rely heavily on PowerPoint and reams of handouts.
It is impossible to influence behavioral change theoretically. Much like the ancient Chinese proverb, 'tell me I forget, show me I remember, involve me I understand', there is no better way to ensure learnt behaviors are understood and used than experiential learning. As humans we learn much more effectively through experiential methods, and are energized by getting up and moving around, interacting with each other. We are social, mobile beings and not designed to be quietly stuck at desks taking notes. Another problem with a lot of traditional training offerings is that they are not designed around the individual. They take the same approach with all delegates and often there is not contact with those delegates prior to the course to identify needs, objectives and personality. This is a huge mistake and creates a feeling of the delegate being taught 'at'. No wonder so many participate reluctantly feeling that the course has little or no relevance to their own needs.
Ditch the whiteboard and opt for the modern training tools instead!
Forget the classroom and the clunky learning modules. The days of click-heavy modules with recorded, monotonous voices are gone. There should be videos, mobile apps, online Q&A sessions, online department spotlights and LinkedIn connections. Today, companies need to scrap the chalkboards training mechanisms and join the digital age. The appetite for traditional, classroom-based training is declining as we have more and more innovative media formats. Similarly, Learning Management Systems, online or intranet-based repositories where companies make training content available, which dominated the corporate training environment as recently as five years ago, are going fading away rapidly. It's with these factors in mind that companies are rethinking how to train the next generation of workers, and turning to "smart learning systems" which provide better access to knowledge, anytime, anywhere and at a lower cost. Few such methods are listed below:


So what are you waiting for? Come join us at BootCamp Learning and get yourself a highly personalized learning experience!
For more details write us at hello@bootcamplearning.in